The course teaches you an efficient and goal-oriented approach to project management for projects of all sizes, as well as the use of the specially developed tools riskCentric Project and riskCentric Logbook.

The riskCentric approach focuses on risk management in project leadership, which we believe is the most important discipline in project management for project success. By sharpening your team's focus on the risks that could threaten the success of the project, you establish a highly efficient, targeted and solution-oriented communication. The effectiveness of project meetings at all levels of the project organization is increased and at the same time their duration is shortened.
With the help of the Microsoft Project extension riskCentric Project, you can update the progress of your project planning very efficiently and identify any scheduling conflicts at an early stage. The riskCentric Logbook, based on Microsoft Excel, helps you to continuously collect the project information and present it as a meeting protocol or progress report at the push of a button. The high degree of linkage of the information, especially with the risks, ensures that you always have your project under control.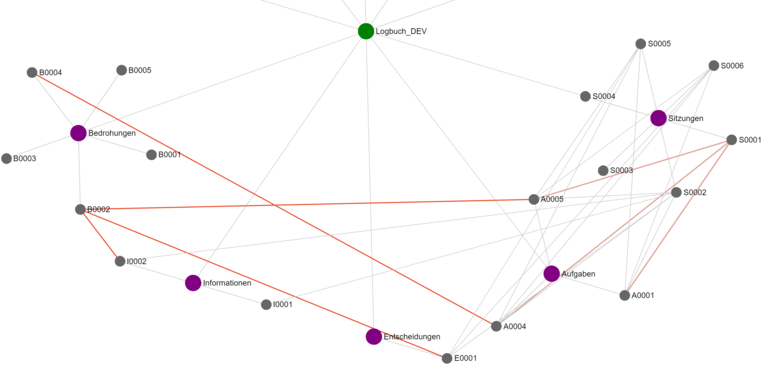 Course duration
1 day
Details and content
Basics riskCentric
Introduction to Microsoft Project
Planning with riskCentric Project
Progress update with riskCentric Project
Information management with riskCentric Logbook
Document creation with riskCentric Logbook
Benefits / Learning goals
You know the approach of riskCentric project management.
You are able to plan your project with Microsoft Project in such a way that you have your deadlines under control during the project implementation.
You can efficiently update the progress of your project using riskCentric Project.
You prepare project meetings adequately so that they are of maximum benefit.
You document the essential, risk-related project information in the riskCentric Logbook.
Generate standardized meeting minutes and reports using the riskCentric Logbook.
Methodology / Didactics
The concepts, methods and interrelationships are clearly presented in the course to promote a practical understanding of project management with the riskCentric approach and the associated tools.
Target groups
Project and sub-project managers, project office staff, quality and risk managers
Requirements
Basic knowledge or initial experience in project management